SA's digital-first business insurance platform made for SMMEs
Business Insurance
As Fast As You Can Click
---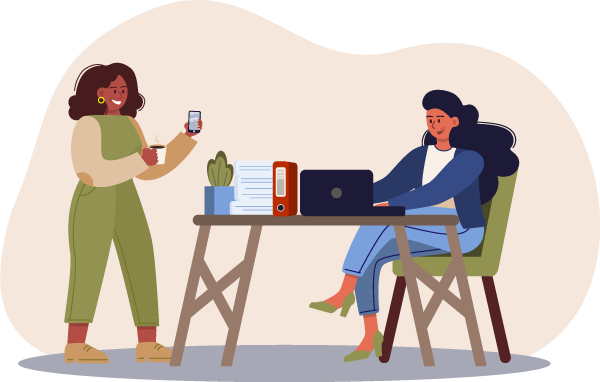 Get instant online insurance quotes from leading Insurers
Click to Cover in 10 Minutes
Nobody knows your business better than you, so why spend hours on the phone explaining it to someone and then wait days for a quote? With Bi-me, you can choose from over 4000 industries and occupations and customise it to meet the needs of your business.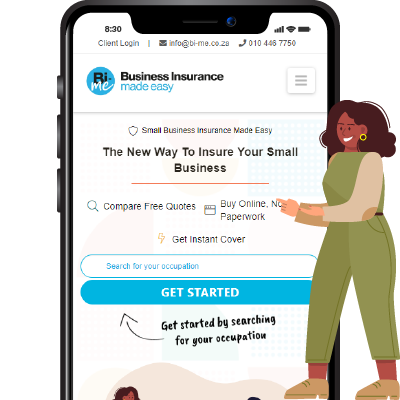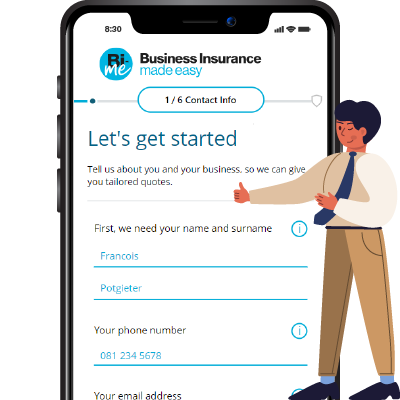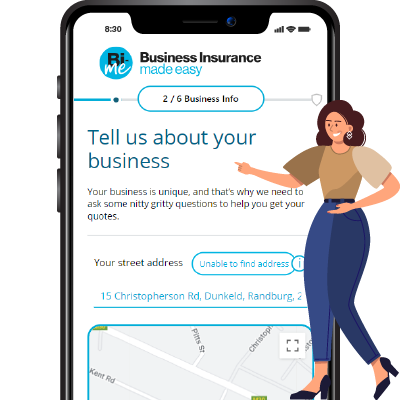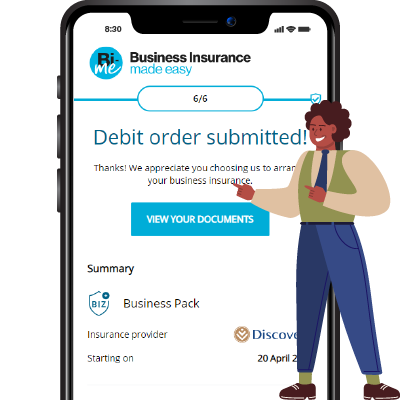 Business Insurance Products Made Easy
---
From sole traders, new businesses, to well established small businesses, you can get the right insurance product instantly online. With our range of business insurance products, you can can get tailor-made business insurance policy to meet your needs and budget.
Insurance Policies Tailored for Thousands of Occupations
---
We provide customised insurance policies suitable for thousands of professions. Trust us to ensure your business is protected quickly and without hassle. No need for extensive paperwork, confusing insurance terms, or long delays. Receive your immediate quote in just a few seconds.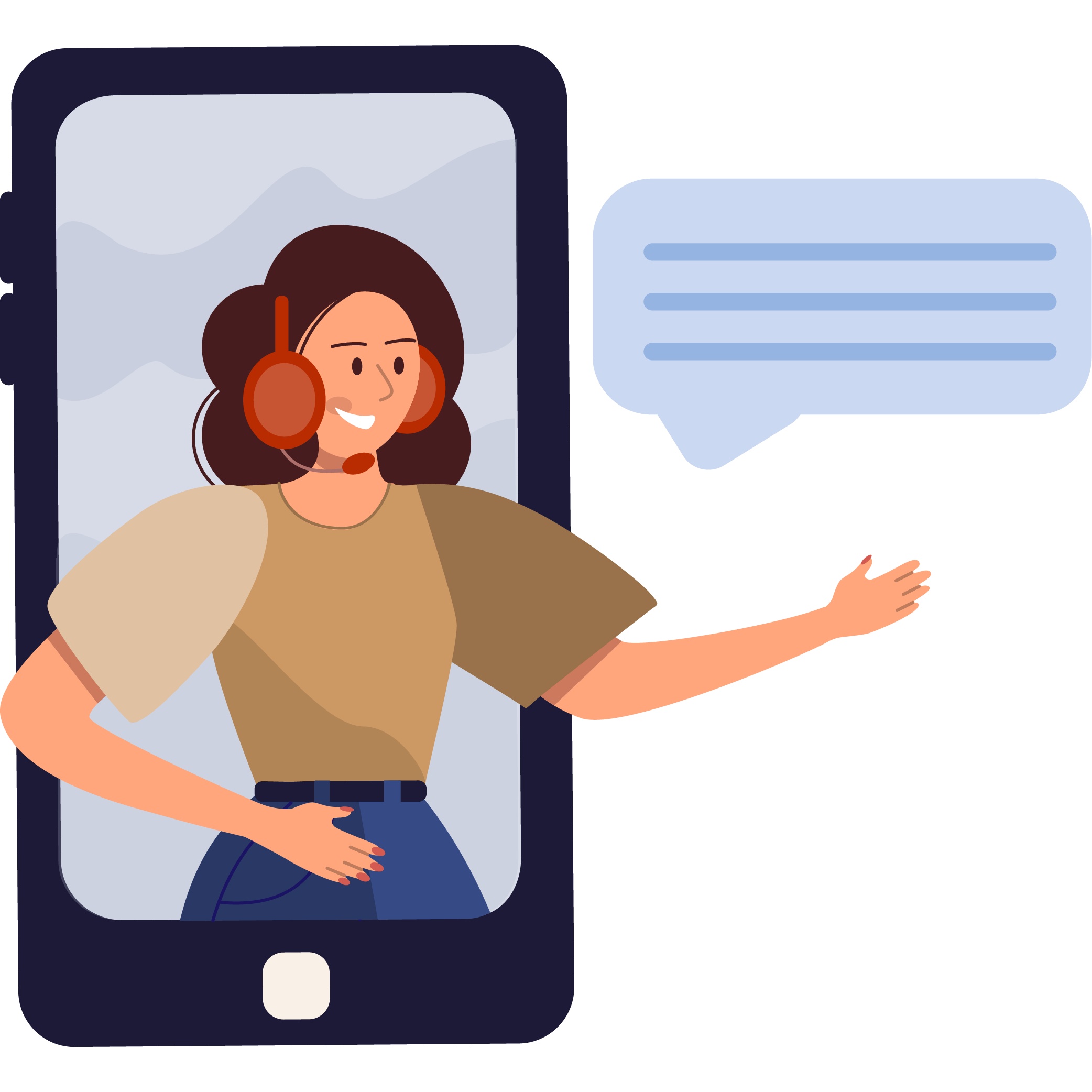 Need help or more information?